Scottish food watchdog wants 'revolution' on food sales – BBC News
You are Now on: Home

Scottish food watchdog wants 'revolution' on food sales – BBC News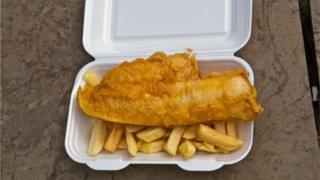 A "retail revolution" is needed to help people prefer health options, a meat guardian has said.
Food Standards Scotland( FSS) commissioned a report which calls for "radical steps" on the way meat is exposed and promoted.
FSS pronounced Scottish obesity positions, currently 30%, are projected to rise to 40% by 2030.
The report, which was prepared by the University of Stirling, also backs the notion of a carbohydrate tax.
But the Scottish Grocers' Federation( SGF) said the report is impossible to taken into consideration by international efforts already being made to promote healthful eating.
FSS elderly dietary adviser Dr Gillian Purdon alleged: "The report supportings Food Standards Scotland views and recommendations for the need to extend carbohydrate imposition beyond soft drink, to reformulate commodities to reduce carbohydrate flab and salt, to resize components, address little healthy food advertising and to provide clearer buyer information on concoctions in both the retail and out of residence sectors.
"This report will help us to develop new approaches to improve the balance of food offered and promoted by the retail sector.
"It is clear that a combination of measures will be needed overall to enable healthier gobbling. Regulation of publicities of high solid, salt and/ or sugar nutrient and drink within retail store and out of residence propositions should be taken forward as a priority."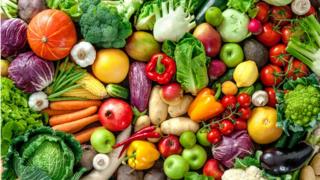 Previous research by FSS revealed about 50% of less healthful food picks are obtained on advertisings. For healthier nutrients, the above figures is about 30%.
The report supplemented: "We conclude that the current context for shopper selection in-store is feigning the health and diet of consumers in Scotland.
"Voluntary and self-regulatory approaches or relying on consumers to impel 'good' decisions are not having sufficient impact.
"It will thus be necessary to regulate to originate the changes have real impact."
SGF, which represents food retailers in Scotland, has criticised the report.
Its head of policy and public things Dr John Lee spoke: "This report seems to ignore the significant efforts of retailers to actively promote healthful products in-store and the efforts of manufacturers to reformulate products and abbreviate calories.
"Additionally, extending the sugar tariff will determine no real or long-lasting impact on diet-related problems. Improved menu education and awareness "mustve been" identified priority rather than perpetually changing the main responsibilities for person health onto retailers.
SGF "re saying it" Scottish government-supported Healthy Living Programme currently had over 2,000 accumulations participating.
Read more: http :// www.bbc.co.uk/ story/ uk-scotland-4 0296747
(Visited 1 times, 1 visits today)